Episodes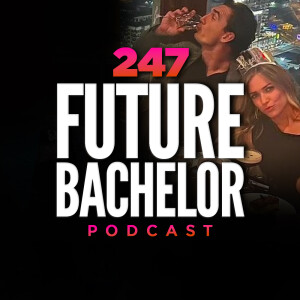 Wednesday Jan 04, 2023
Wednesday Jan 04, 2023
Si & Veronica are ringing in the New Year with episode 247! Kristin Cavallari and Tyler Cameron got cozy for the holiday and it looks like it isn't just an ad campaign thing anymore. Katie Thurston might be back in the reality dating game with a The Circle star. How are we feeling about the upcoming Bachelor season? Some fellow podcasters aren't feeling up to the task. We went through a lot of highs and lows in Bach Nation last year and we recounted a few of our faves. Hannah Brown's villain, Luke P. found his forever girl. Hopefully no podiums were harmed in the making of their relationship. Jesse will be sitting down with the ladies of Zach's season, so we shall see what characters we have to look forward to. 
(Bachelor talk ends at time marker 29m:37s)
RIP to some of the greats, Barbara Walters and Pele. Memphis lost another rapper from their scene in Boo Gangsta. Lil Nas X is back on his trolling game with a fake son. There have been a couple of scary accidents/injuries the past couple days leaving two men in critical condition. Jeremy Renner got into an accident with a snow plow and suffered massive injuries; and currently the sports world is putting their thoughts and prayers behind Damar Hamlin who suffered cardiac arrest on the field of the Monday Night football game. Vee went "Yikes!" to Andrew Tate being arrested for alleged rape, sex trafficking, and organized crime after a Twitter fight with Greta Thunberg. Join us for what is always a good time and leave us a rating and review for a shoutout! Follow us @thefuturebachelor on Instagram! Thanks to you all who have subscribed!
--
For fun, great music updated weekly, follow FUTURE BACHELOR on Spotify!
***SLAPPER OF THE WEEK***
--
Follow us on Instagram!