Episodes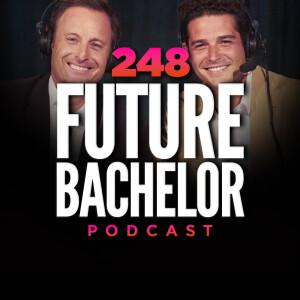 Wednesday Jan 11, 2023
Wednesday Jan 11, 2023
Si & Veronica are playing with fire for episode 248! We had to shout out ourselves for our 5th Anniversary of doing the podcast! Thanks to all our longtime and new listeners. We are getting closer to Zach's season and the previews aren't getting any more exciting… And it doesn't help that the TikTok contestant reveal was an audio disaster. But, the season's secret weapon is new contestant Victoria who is "hard launching her divorce" with the season and was married to a popular Vine creator. Let's see how much that storyline is drawn out in the season. In other news, Teddi is happy with a new man that gave her a New Year's kiss. Susie, Andrew and Justin might all become roomies in LA. Si predicts they make their own podcast if that comes to fruition. Chris Harrison spilled the tea about the fall out from his controversy that pushed him out of the Bachelor and thanked Wells for being a good friend through it all. He wished Wells was the one to take up his spot as host and is happy (like the rest of us) that Vulture Viall… I mean Nick Viall… didn't take it. 
(Bachelor talk ends at time marker 30m:44s)
With a match made in '90s heaven, Matthew Lawerence from Boy Meets World is dating TLC's Chili. Miley Cyrus is going down the petty route by releasing the lead single from her new album on her ex Liam Hemsworth's bday. Noah Schnapp came out as gay on the internet this past week and connected the dots between reality and his Stranger Things character. Travis Scott and Kylie Jenner are done… again. But will it be for good? Vee went "Yikes!" to fans getting hin Bad Bunny's face and also to him throwing their phone in the ocean. Join us for what is always a good time and leave us a rating and review for a shoutout! Follow us @thefuturebachelor on Instagram! Thanks to you all who have subscribed!
--
For fun, great music updated weekly, follow FUTURE BACHELOR on Spotify!
***SLAPPER OF THE WEEK***
--
Follow us on Instagram!